$SPY $QQQ $MS, $CCORF,$JPM, $BLK
The Sky is Not Falling!
We do not believe that we will have full retest of the 23 March lows, and do not believe that this is the beginning of a Depression
Monday, 2 Key Wall Street investment strategists talked up the market.
Morgan Stanley believes that the worst has been seen in stocks.
Canaccord Genuity maintains that the process of bottoming out is continuing, but notes that there may be a retest of the lows before recovering.
According to Morgan Stanley Chief Strategist the worst for US equities has been already marked. His view is that Bear markets end with recessions rather than starting with a recession, and the massive sell-off has created attractive entry points for investors who look on a 6-month to 12-month horizon.
He also believes the forced selling of assets to raise capital is largely over. Another driving force will be the $2.2-T aid/relief package from the government, and valuations are said to be the most attractive since Y 2011.
The next leg up of tht Bull market may look much different from the last leg. It may seem nearly impossible for retail investors to pivot this rapidly: The sky is falling, the sky is falling, hang on, the skies are clear and the Sun is out!
The S&P 500 peaked at 3,393 on 19 February 2020, before going into a high dive that took the index down to a low of 2,191 by 23 March 2020. That was more than a 35% correction that took just 4 weeks, then on 24 March it turned due North.
Canaccord Genuity equity strategist notes that the peaking of COVID-19 deaths in New York is likely to keep putting interest back in stocks.
His report said: This news of a possible nearer peak in coronavirus deaths in New York could be a spark that may help lift the markets over the very near-term although the White House continues to suggest the week ahead could be the worst yet. Either way, we continue to believe the bottoming process should take more time because the economy remains largely shut down through the end of April, the fiscal stimulus has yet to hit the pockets of those that need it, and the credit markets remain highly stressed despite the Fed's historic infinity quantitative easing.
He also suggests that there is no way to quantify the economic shutdown, nor what the economic recovery will look like. His view is that we likely will see a retest or a marginal break against those 23 March lows.
He said: At that point, in order to become more offensive, we need to see credit acting much better than the recent said induced margin improvement, equity market volatility and correlations seeing even more significant declines then last week, and a dramatic improvement in the market intervals.
We do not believe that we will have full retest of the 23 March lows, and do not believe that this is the beginning of a Depression
We here at HeffX-LTN see this market as tradable, but not yet investable, I am focused on the QQQ now as it is leading, and a close that holds over the Key resistance at 201.09 will set up the next Bull leg in this unpresented recovery, as there is very strong support at at 190.92.
Several days ago the JPMorgan strategist concluded that most risk assets including stocks and credit have marked their low points in this Virus War frame that has gripped economies around the world.
Conditions that JPMorgan had set for market stabilization and revival have largely been met, with recession-like pricing, a reversal in investor positioning and extraordinary fiscal stimulus, strategists wrote in a note.
The head of the BlackRock Investment Institute said "The unprecedented actions represent the type of decisive policy response we have been calling for and set the scene for an eventual economic recovery,"
BlackRock, the world's Top asset manager said the market sell-off had created significant value for long-term investors and told clients it now favored "rebalancing into risk assets." Meaning Buy stocks.
BlackRock said it preferred US markets due to the strength of The Trump Administration's policy response and the quality of the market.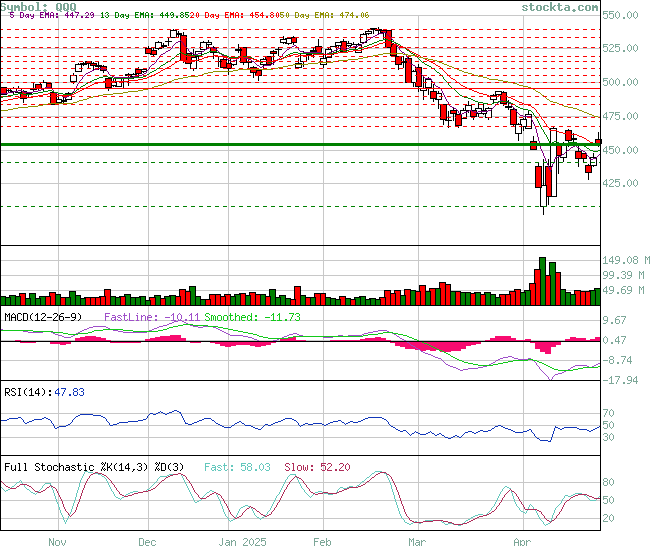 Have a healthy day, stay home, Keep the Faith!
The following two tabs change content below.
HEFFX has become one of Asia's leading financial services companies with interests in Publishing, Private Equity, Capital Markets, Mining, Retail, Transport and Agriculture that span every continent of the world. Our clearing partners have unprecedented experience in Equities, Options, Forex and Commodities brokering, banking, physical metals dealing, floor brokering and trading.