Paris is one of the most visited cities in the world, with picnics under the Eiffel Tower and romantic strolls down the Champs-Élysées, few places compare to the City of Lights.
But France is much more than Paris. So, venture out to explore cities with romantic vineyards, exquisite architecture, and pristine beaches instead.
Leave Paris behind to discover five French cities that should be on your next itinerary, and they are as follows:
Lyon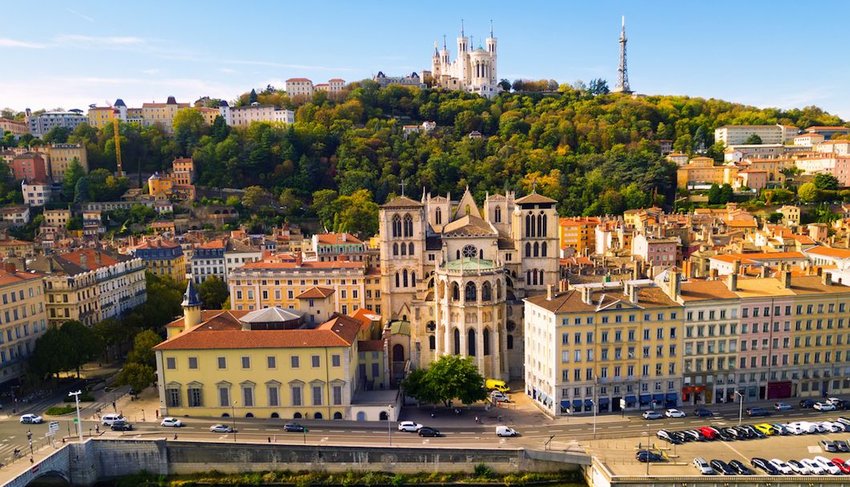 Paris is not the only French city that boasts art museums and haute cuisine. Where the Rhône River meets the Saône, you will find the medieval city of Lyon. This beautiful city has some wonderful sites to explore. The Museum of Fine Arts of Lyon is dedicated to art from antiquity to contemporary, while the Confluence Museum is the place to experience world cultures. Lyon is also home to some of the world's most beautiful churches, such as the Basilica of Notre-Dame de Fourvière, and remarkable ruins like the Roman Amphitheater. As France's 3rd-largest city, it has the energetic atmosphere of a college town without being overwhelmingly crowded. Food lovers will fall in love with its excellent restaurants, such as Restaurant Paul Bocuse. This Michelin-star eatery has been a staple in the city for 50 years and is widely regarded as the best place to dine in Lyon. And do not leave Lyon without checking out the beautiful town square's iconic fountain; the Fontaine Bartholdi.
Beaune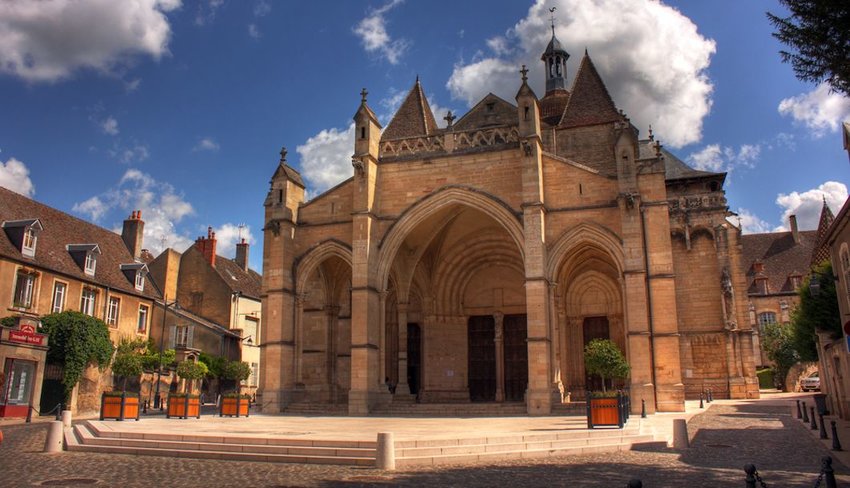 Motoring through the countryside leads one to the storybook City of Beaune. Beaune is the capital of the Burgundy wine region, and its medieval architecture and ancient wine cellars do not disappoint. This picturesque walled village is surrounded by vineyards, so it makes sense that one of the major pastimes in Beane is wine tasting. To experience the best that the city has to offer go to to Millésimes à la Carte. This fantastic wine store offers a chance to taste the best wines of Burgundy, all by the glass. After sampling some of the best in France, take a romantic stroll along the ancient ramparts that border the city and you will get a sweeping view of the French countryside.
Nice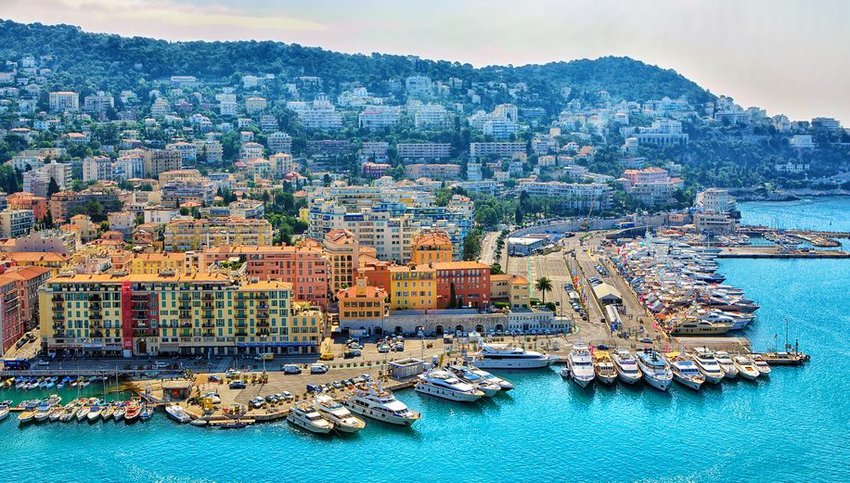 Sun seekers should head South to Nice, a city for beachgoers and history buffs alike. Its beautiful Mediterranean shores make it the main port town of the French Riviera. Take a stroll along the Promenade des Anglais and you will have your choice of great restaurants, beach clubs, and bars. Nice is also famous for its spectacular architecture, ancient ruins, and churches, all of which are hidden in the labyrinth of streets in Old Town Nice. The onion-shaped domes of the St. Nicholas Russian Orthodox Cathedral are breathtaking. For sweeping panoramas of the city, climb to the top of Castle Hill. Do not miss the Matisse Museum, where you can learn all about the life of the famed painter. He did some of his best work in his hometown.
Strasbourg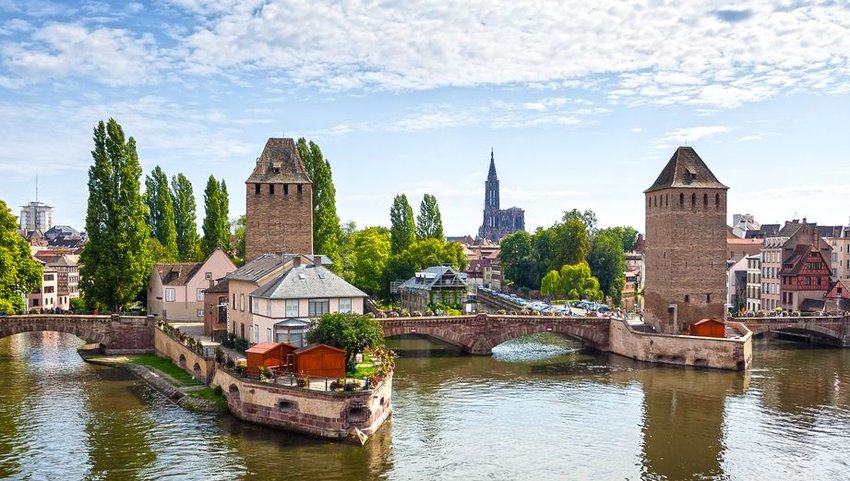 The gem of the Alsace region is the gorgeous town of Strasbourg. Since Strasbourg shares a border with Germany, it has a very unique culture, which is influenced by both countries. Strasbourg's Alsatian cuisine is similarly special. Dishes couple the heartiness of German fare with the delicacy and extravagance of French cuisine. Take a stroll down the lovely canal for views of colorful townhouses before popping into one of the Alsatian pubs or winstubs for some traditional comfort food like bacheofe, an Alsatian meat and vegetable stew. For an extra-special treat, visit Strasbourg during the Holidays. Its famous Christmas markets are a pure delight. The Cathedral of Notre Dame also comes alive with Holiday joy.
Brittany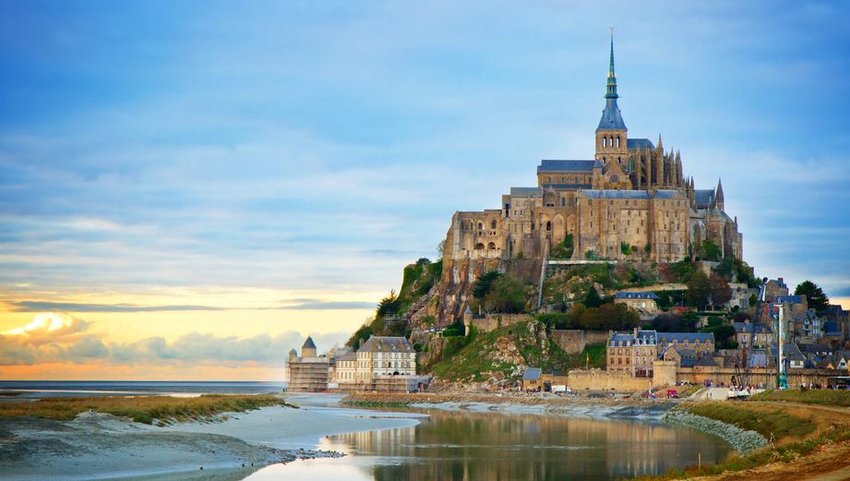 For a taste of Britain, check out the seaside province of Brittany. Even though Brittany is not a city, this must-see region has a rich Celtic history and distinct identity since it shares much of its heritage with Cornwall and Wales. Brittany is one of the 6 Celtic nations and still has its own language called Breton. The region did not become French until Y 1532. It is full of quaint villages such as the walled city of St. Malo, with its Romanesque and gothic-style cathedrals. The oyster-rich port of Cancale is a favorite spot for visitors, too. And Breton cuisine is amazing, with plenty of seafood and crêpes on the menu.
Enjoy your travels
The following two tabs change content below.
Paul Ebeling
Paul A. Ebeling, polymath, excels in diverse fields of knowledge. Pattern Recognition Analyst in Equities, Commodities and Foreign Exchange and author of "The Red Roadmaster's Technical Report" on the US Major Market Indices™, a highly regarded, weekly financial market letter, he is also a philosopher, issuing insights on a wide range of subjects to a following of over 250,000 cohorts. An international audience of opinion makers, business leaders, and global organizations recognizes Ebeling as an expert.
Latest posts by Paul Ebeling (see all)