Despite being an established actor in Hollywood, there was one jinx that haunted Leonard DiCapriofor long: He couldn't win an Academy Award, in spite of getting nominated for a stunning six times.

He finally broke that curse in 2016.
However, there are many other deserving actors who couldn't break that loop, and remain without an Oscar till date.

Let's explore.
Will Smith
Will Smith has been ranked by Forbes as the most bankable star worldwide, yet he hasn't yet won a single Oscar.
He did receive two nominations though, one for playing boxer Muhammad Ali in Ali (2001) and another for portraying stockbroker Chris Gardner in The Pursuit of Happyness (2006).

However, he lost the first one to Denzel Washington and the second to Forest Whitaker.
---
Robert Downey
He is the second-highest-grossing box-office actor to date, both domestically and worldwide.

Yet, an Oscar eludes Robert Downey Jr .
He was nominated as Best Actor for 1992 release Chaplin, and again in 2009, for Best Supporting Actor for Tropic Thunder.

For Chaplin, he did win a BAFTA, but not the man.
---
Tom Cruise
Arguably the biggest movie star of the last 20 years,Tom Cruisehas never won an Oscar, despite three nominations: As Best Actor for Born on the Fourth of July and Jerry Maguire and as Best Supporting Actor for Magnolia.

His fans now want at least an honorary Oscar for him. Many also wanted him to win one for Mission: Impossible — Fallout, but…
---
Black Widow
Our favorite Black Widow, Scarlett Johansson has a star on the Hollywood Walk of Fame and is the recipient of several awards, including a Tony Award and a British Academy Film Award, except an Oscar.

In fact, she has never been nominated for the prestigious award, despite giving stellar performances in films like Lost in Translation, Girl with a Pearl Earring, both in 2003.
---
Johnny Depp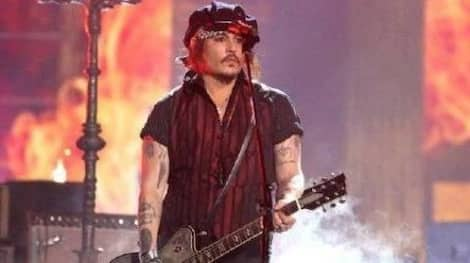 Just like Cruise, even Johnny Depp has been nominated thrice, and remains winless: As Best Actor for Pirates of the Caribbean: The Curse of the Black Pearl (2004), Finding Neverland (2005), and for Sweeney Todd: The Demon Barber of Fleet Street (2008).

In 2015, Depp, probably out of frustration had said, "I don't want to win one of those things ever, you know."

I'm not in competition with anybody, Depp had said
"The idea of winning means that you're in competition with someone and I'm not in competition with anybody," he had said, but given the crisis he is facing in his life, there is little hope for him to grab the man at the podium.
Brad Pitt
Technically, Brad Pitt has one Oscar in his kitty, but for producing 12 Years a Slave, which had won the Best Picture award in 2014. But as far as the actor is considered, his cabinet isn't adorned with one. He was nominated for 12 Monkeys (1996) and for lead roles in The Curious Case of Benjamin Button (2009) and Moneyball (2012).
---
Glenn Close
At the 91st Academy Awards, everyone waited when the Best Actress nominations were announced, and they had a reason.

Glenn Close got nominated for The Wife, her seventh nod at the Oscars, but lost it again, this time to Olivia Colman of The Favourite.
Interestingly, Close won a Golden Globe for The Wife, but couldn't manage to win an Academy for the same.