Last year Ferrari (NYSE:RACE) finally opened its own design centre, having for years seen outside Italian design houses lead the styling of its models.
Ferrari head of design Flavio Manzoni says that a large in-house team is now essential due to the complexity of the design process and the need for multiple designs to be integrated into architectures from the beginning.
The days of a car maker supplying a chassis to a coachbuilder for styling are over.
"One of the main reasons for an in-house design team was the growing complexity of our cars," Mr. Manzoni said. "The technology and aerodynamic requirements grow day by day. Interaction is needed between the different areas.

"Using the other system, you could not now conceive the shape of a new Ferrari on top of the mechanical parts designed before. You had a chassis, then a coachbuilder. The coachbuilder designs the dress on Top."

When Mr. Manzoni joined Ferrari in Y 2010 there were just a handful of designers. Today there are more than 100 working in the 1400sqm design centre in facilities that encompass everything from clay modelling to two ateliers where more than 200 customers come each year to meet with designers and individually personalise their new Ferrari.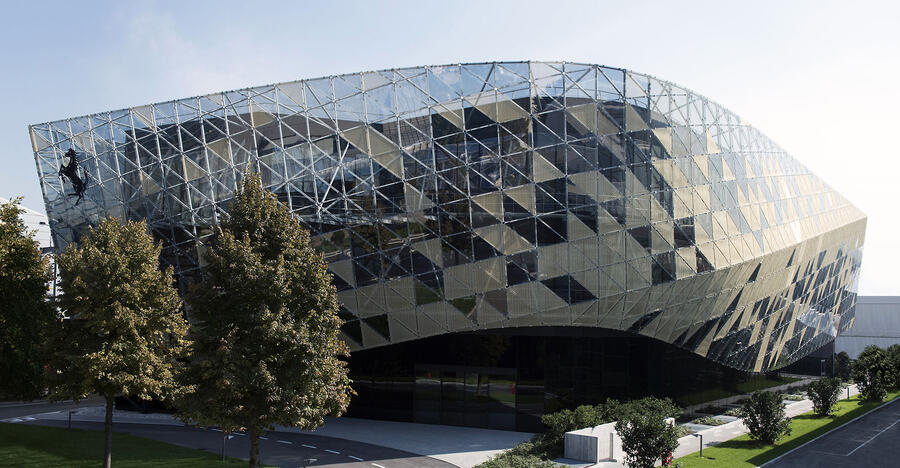 "We never follow the strategy of a 'family feeling' effect in the range," he said. "You consider the shape, and that must reflect the essence of each project. It's a very difficult thing to do, but each car must also then still be recognisable without a badge. But it makes the job more fun. It's difficult, as every time you have to be new but consistent."
The SUV will be the most 'different' Ferrari ever, but it is a challenge Mr. Manzoni has relished. "We are very lucky," he said. "We made a job to start from an idea that's the consciousness of the richness of Ferrari: the forms, patrimony.
"But at the same time, we are not slaves to history. We have a beautiful architecture. Our job is between prudence of tradition and the courage of innovation. This expresses our approach. There is lots of responsibility for the brand, but a courage to evolve in different directions and break many rules. The SF90 breaks many rules. We did not use round rear lights but we are happy to have made something different.
"You should start with a lot of curiosity, the desire to make something really strong and unique."
Let's go inside with the director
Ferrari is the Aristocrat of the automotive sector.
Enzo Ferrari's iconic Italian Supercar manufacturer claimed the title according to the latest Brand Finance Global 500 2019 report launched at the World Economic Forum in Davos.
HeffX-LTN overall technical outlook for RACE is Neutral to Bearish, overhead resistance is at 156.06 and support at 149.54 all Key indicators are flashing Neutral to Bearish in here. Ferrari finished at 153.22, -1.89 Friday in NY.
Note: Goldman Sachs upgraded Ferrari to 'buy' from 'neutral 'calling the stock's pullback a good "entry point." "We upgrade Ferrari from Neutral to Buy, offering 15% upside to our new price targets of 182. Our thesis, outlined in Life of Luxury published last month, is fundamentally unchanged post Ferrari's in-line 2-Q results. We view the stock's recent pullback (-7.5% since July 16) as a good entry point in here.
Ferrari will continue to create value in the long term. Ferrari is a quality 1st long term investment, and I see it at 200/share in that frame.
Have a terrific week