With its charm enchanting you as soon as you step on the island, there is no doubt that Bali is known as The Land of the Gods. Bali is truly a paradise for those who seek sheer natural beauty of the island's volcanoes, pristine beaches and lush rice fields that are perfect for a moment of serenity. By day, the island is home to exotic temples standing proud right against Bali's stunning natural backdrops that continue to keep ancient traditions alive. By night, the island has enjoyable nightlife activities to spend with your holiday squad.
Good Morning!
It is time for stunning sunrises, peaceful walks, and a sumptuous breakfast.
The best way to boost up your morning is to see the sunrise greeting the start of your day as you get ready for an inspiring journey!

1 | For those who are seeking adventure – climb Mount Batur for a spectacular view at the top of a volcano looming over a crater and its crystal clear lake. A breathtaking panorama right here in Bali.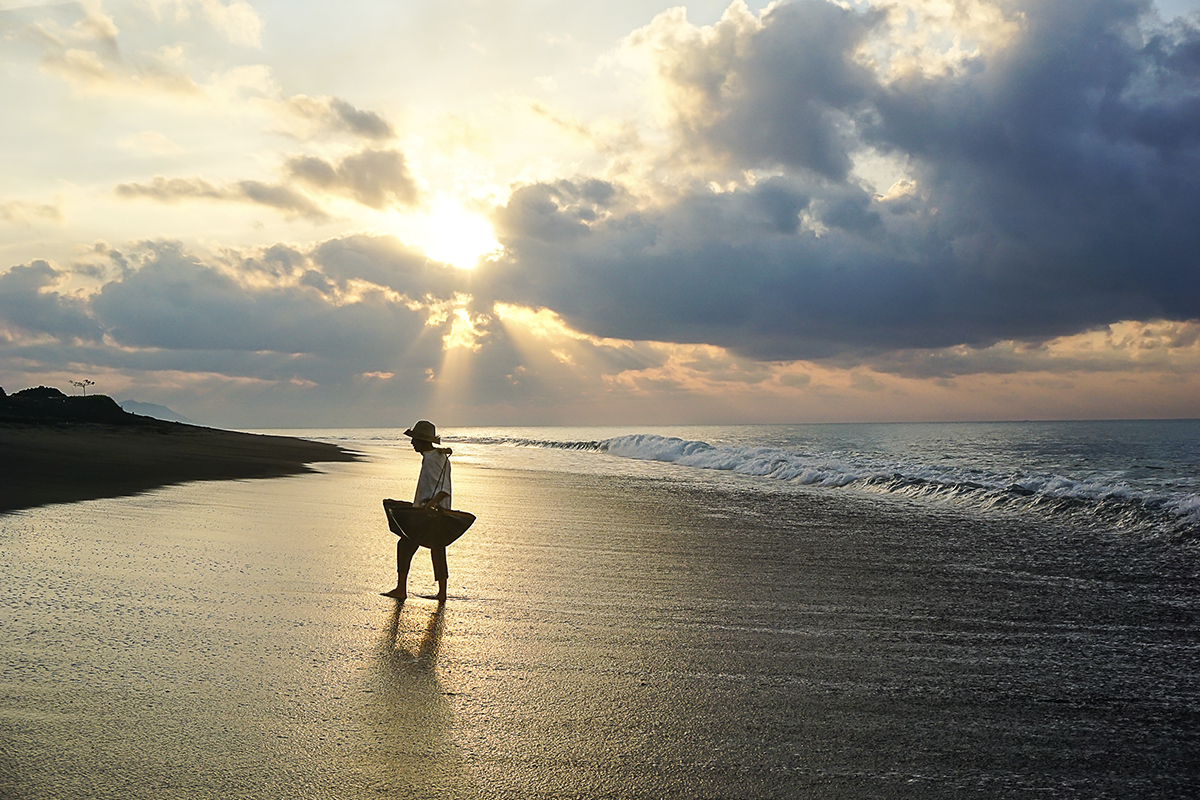 2 | Kusamba Beach also gives you a different and unique sight to experience the sun rising on this beautiful island. Not only would you enjoy the black sand beach of Kusamba, but you would also be greeted by locals harvesting sea salt at the crack of dawn. Watching daily village rituals coming to life next to a beautiful backdrop is a once-in-a-lifetime experience indeed.
3 | While the sun rises higher, it is time for you to enjoy Bali in its natural morning light. Walking around lush rice fields is the perfect activity. The most well-known walking route is the Campuhan Ridge Walk in Ubud.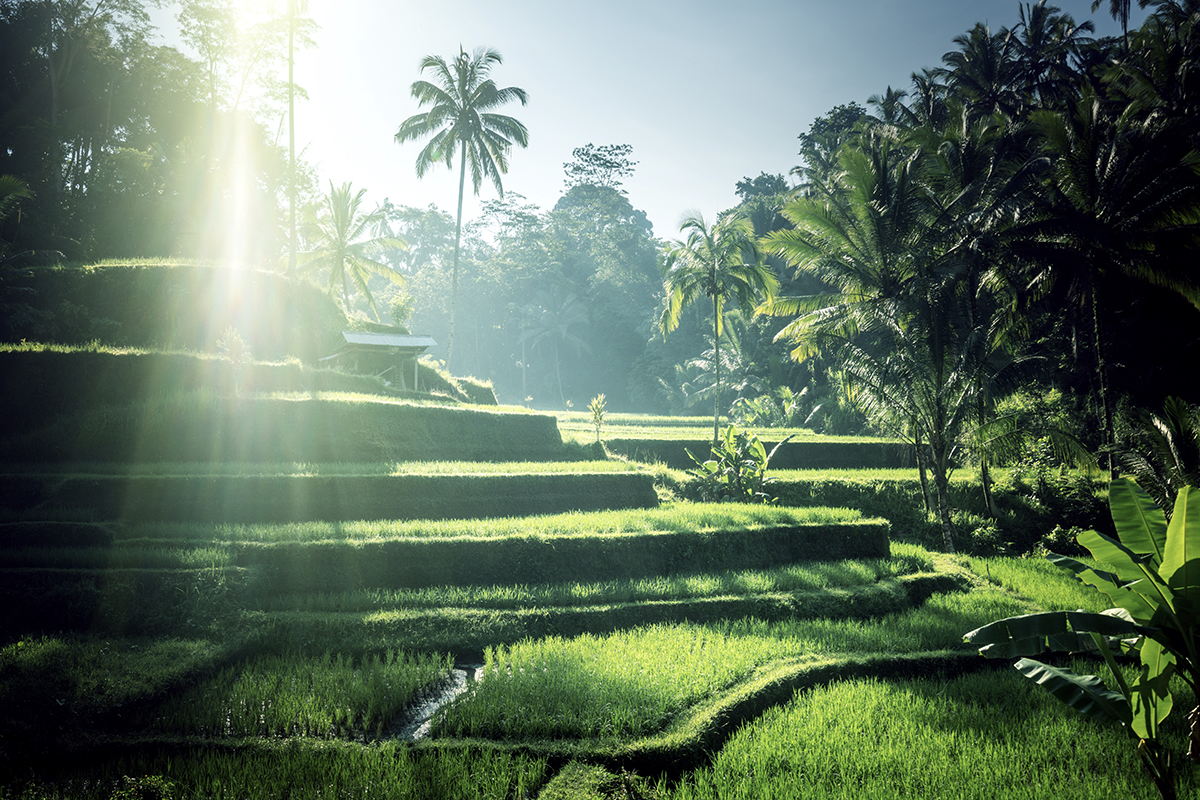 4 | The Tegalalang Rice Terraces are also one of the favorite tourist visits. A holiday consisting of walking around these lush fields is a great contrast to your daily activities with the hustle and bustle of work. Therefore, this definitely deserves a spot in your morning itinerary in Bali.
5 | Also do not miss your chance for a floating breakfast, an exciting way to start your day!

Noon is here!
Time to visit the temples, stroll around the Monkey Forest and enjoy lunchtime with a view.

Tourists from all over the world visit the mesmerizing temples that Bali has to offer, like Pura Besakih on the inclines of Bali's biggest volcano, Mount Agung. It has a collection of over 80 temples and a picturesque view from up above the clouds.
1 | Another temple you'd want to visit is Tanah Lot temple, a popular tourist destination as well. This holy place is a lot trickier to access and thus the challenge itself is its charm. You would only be able to get here during low tide because it is set in an island-like rock formation offshore. It is also a popular place to view a beautiful sunset.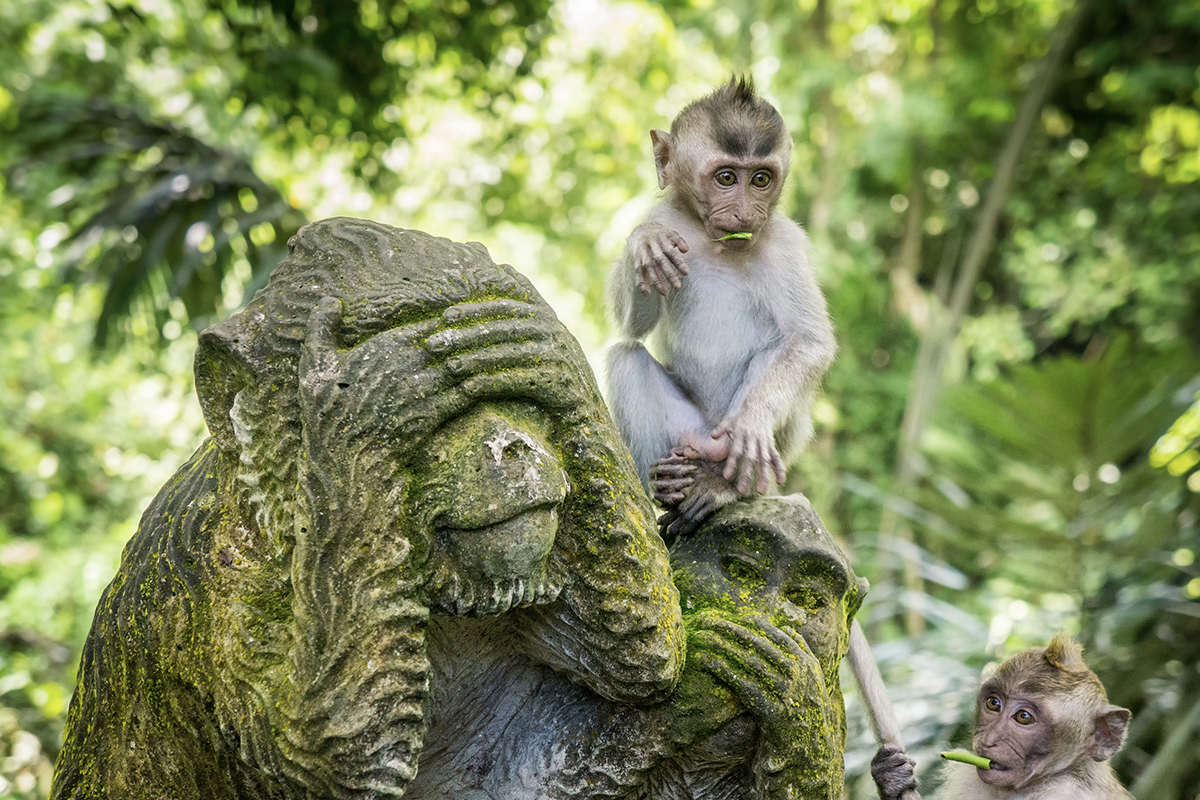 2 | A must-go-to place in Bali is the Ubud Monkey Forest where you can greet friendly monkeys in a lush and calming forest. This nature reserve is actually a representation of the coexistence between animals and human beings. Be careful of your belongings, secure your bags properly and enjoy the company of these cheeky creatures.
3 | It's noon and you must be hungry, well don't worry for Bali has the most spectacular views to accompany your lunch. Rock Bar at Ayana Resort offers you lunch on the most luxurious seats on the top of rocks overlooking the stunning sea. Boni Restaurant provides you with a lush looking rice field view rather than the conventional beach view. Bali gives a true "Eat, Pray, Love" moment as one eats the traditional Balinese meals while staring at the stunning view of the exotic jungle.

Afternoon Vibes in Bali!
Enjoy Relaxation, Sunsets and Traditional Dances

The afternoon is the best time for your actual relaxation and just having a chilled time. You can enjoy a wide range of spa experiences, from traditional massages to the most luxurious spa treatments. Sounds heavenly, doesn't it?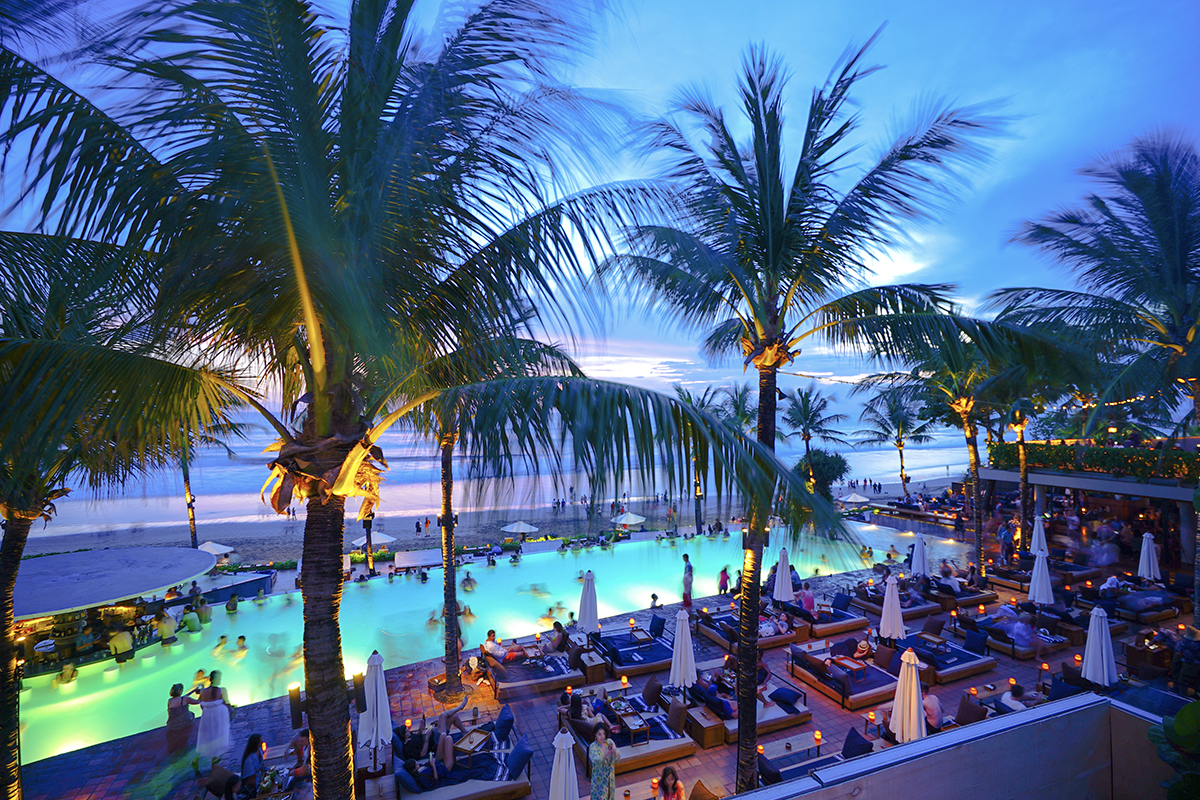 1 | Head over to the famous Potato Head Beach Club to enjoy a relaxing swim accompanied by magnificent waves in the background. The Ku De Ta is also a haven to the evening breathtaking sunset of Bali with its luxe beachfront view.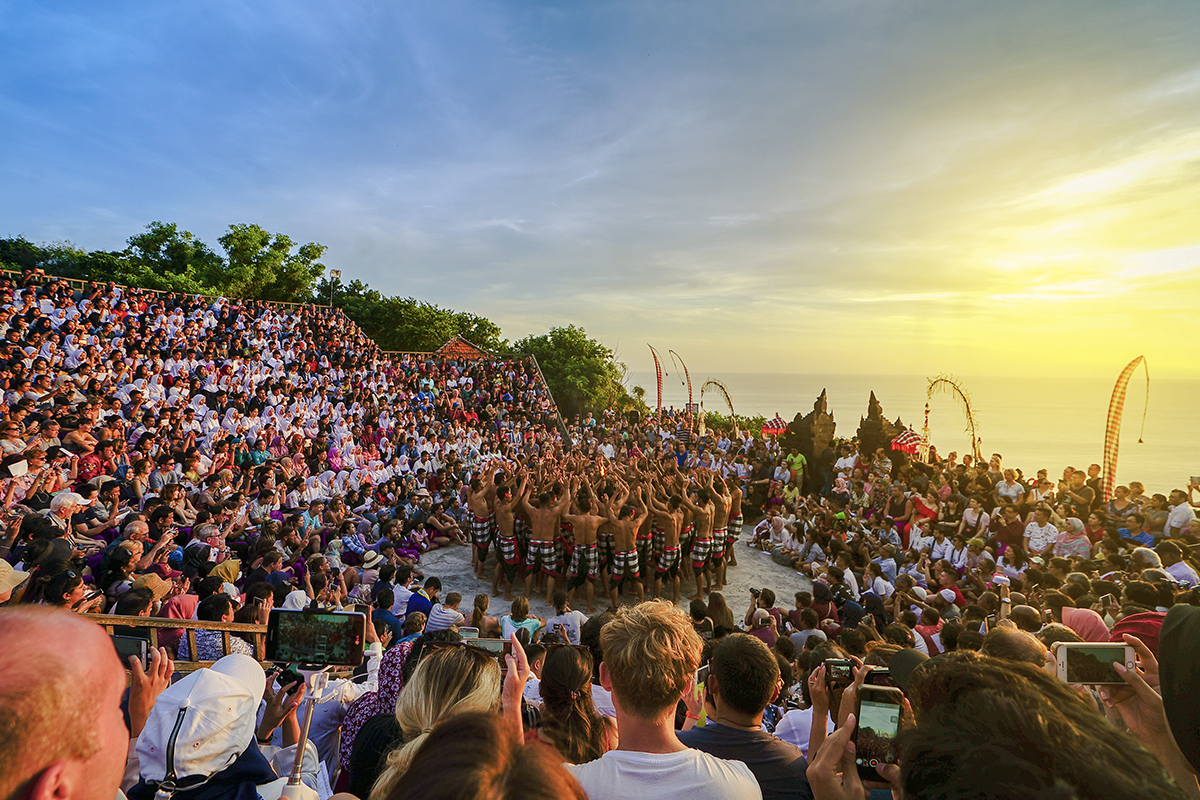 2 | You can also spend your afternoon looking for tourist attractions that offer traditional Balinese dance performances. Try visiting the Uluwatu Temple Amphitheatre! Here you can witness the legendary singing and dancing ritual, the Kecak with a spectacular view of the sea. For a more theatrical side of the performances, you can try visiting the Bali Agung Show at Bali Theatre. This theatrical art performance is based on a Balinese legend. You would enjoy, as it comes to life with the amazing dance choreography, vibrant costumes, and Bali's iconic dramatic music that will keep you wanting more.

The night is young!
Join as Bali comes to life with music and lots of after-hours fun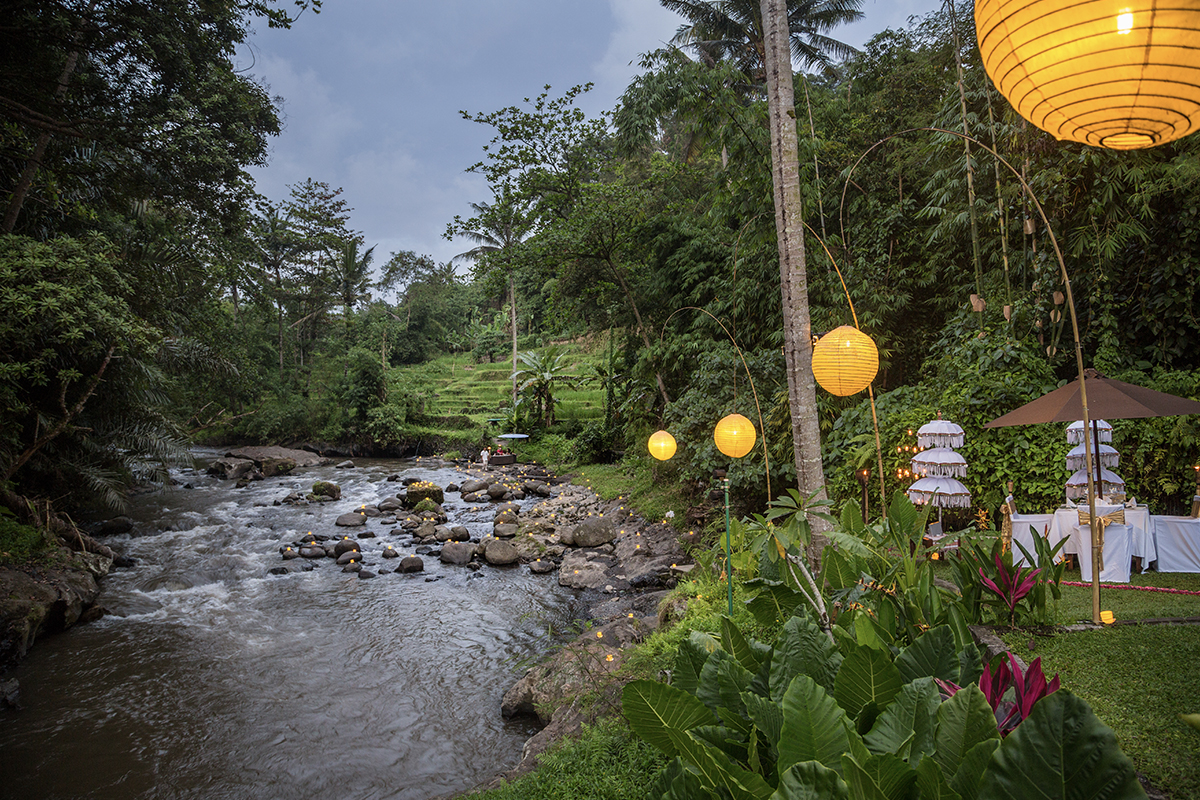 You can start your night by enjoying the calm nature as you splurge on your dinner. Then continue to a lively and exciting evening as you would be tempted to join Bali's energizing nightlife as Bali does not sleep!
1 | A favorite restaurant you can try out for a nice dinner to end the day is Swept Away restaurant in Ubud. This restaurant offers you a dining experience on an elevated deck that overlooks the calming stream of Ubud's river. It is also known for its decoration in lighting with lanterns and candles to make the night more romantic. For a more luxurious choice, try out Kubu Restaurant at Mandapa. This restaurant has an open-air concept that overlooks the picturesque Ayung River to accompany your night with authentic nature sounds. It has nine private dining cocoons for a more romantic and intimate feel for your night.
2 | To make your night more memorable and fun, Bali has a variety of clubs or bars you can choose from. Most of them are located at top destinations like Seminyak, Kuta, and Legian. One of the most popular nightclubs is the SkyDome Super Club. The main clubbing space has different venues so the whole site itself is a complex for multiple clubs inside.

24 Hours in Bali might be too short a time to spend on this magnificent Island, but still enough time to enjoy the best of it. It is no wonder Bali is one of the top tourist destinations in the world, and it is your turn to experience it yourself. So, what are you waiting for? Book a trip to Bali for your next adventure of a lifetime!
The following two tabs change content below.
HEFFX has become one of Asia's leading financial services companies with interests in Publishing, Private Equity, Capital Markets, Mining, Retail, Transport and Agriculture that span every continent of the world. Our clearing partners have unprecedented experience in Equities, Options, Forex and Commodities brokering, banking, physical metals dealing, floor brokering and trading.
Latest posts by HEFFX Australia (see all)