Just In: Bank of America Merrill Lynch lists Ferrari (RACE) +0.3%) as 1 of its Top 40 picks for Y 2020.
The firm thinks Ferrari's business strategy will help it outpace all automotive sector members in revenue and earnings growth, it has no peers
BAML's price target of 230 means a +30% Northside and is well-above the average sell-side analysts' calls at 172.08.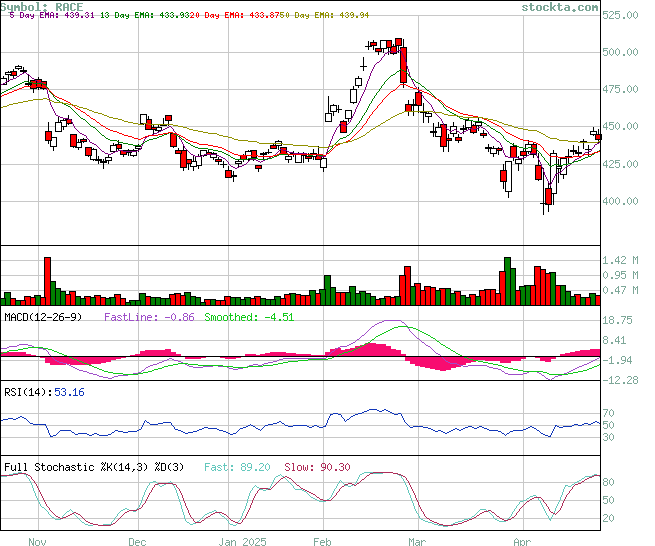 Ferrari is the Aristocrat of the automotive sector.
Enzo Ferrari's iconic Italian Supercar manufacturer claimed the title according to the latest Brand Finance Global 500 2019 report launched at the World Economic Forum in Davos.
HeffX-LTN overall technical outlook for RACE is Bullish to Very Bullish, overhead resistance is None, and Key support is solid at 171.31 3 of our Key indicators are Bullish, and the stock has established strong long term support ahead of this coming breakout North.
Ferrari broke out, back and filed and finished at 172.58, +1.03 Wednesday in NY.
Ferrari will continue to create value in the long term. Ferrari is a quality 1st long term luxury products investment, and I have call it at it at 200+/share long term, adjusting it to 200/share short term and siding with BAML to 230 long term for no.
Stay tuned…