There is an old adage that for the stock market to rise you have to see participation from the financial sector.
It makes sense if you consider that a strong market and a good economy would boost the overall perceived value of money and finance.
JPMorgan Chase & Co. (NYSE:JPM) is the King of Banks and financials with close to a $450-B market cap and what is still believed to have the safest credit profile customer base of all major banks.
After close to a 43% gain in Y 2019, it may seem off that some analysts have a consensus target price that is nearly 8% lower pre-dividend than the year-end price of 139.40
HeffX-LTN's overall technical outlook for JPM is Bullish to Very Bullish across the board. The is strong support at 137.92 and the resistance is NIL.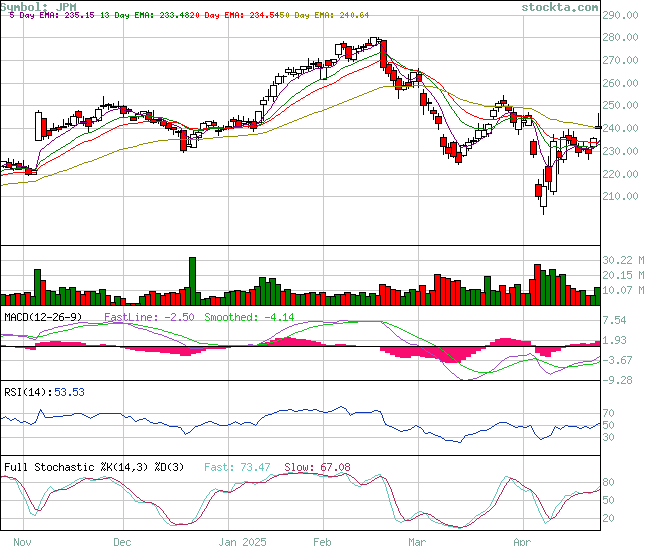 Have a terrific New Year Holiday week
The following two tabs change content below.
HEFFX has become one of Asia's leading financial services companies with interests in Publishing, Private Equity, Capital Markets, Mining, Retail, Transport and Agriculture that span every continent of the world. Our clearing partners have unprecedented experience in Equities, Options, Forex and Commodities brokering, banking, physical metals dealing, floor brokering and trading.